Enjoy a week of delicious food
& beautiful sights!
2018:  June 9 — 16
Shop like an Italian at fresh, local food markets
Learn traditional Italian recipes
Relax with a truly all-inclusive itinerary
Dine in world-famous restaurants
Get an insider's tour wherever you go
Enjoy a complimentary happy hour every night
Learn the secrets to making fresh pasta and other local favorites
Make homemade limoncello
Stay in a beautifully restored historic, working agriturismo
Make your own pizza in an ancient wood-burning pizza oven
Explore amazingly beautiful nearby sights
Leave with a complementary bottle of homemade limoncello and a Villa Cappelli apron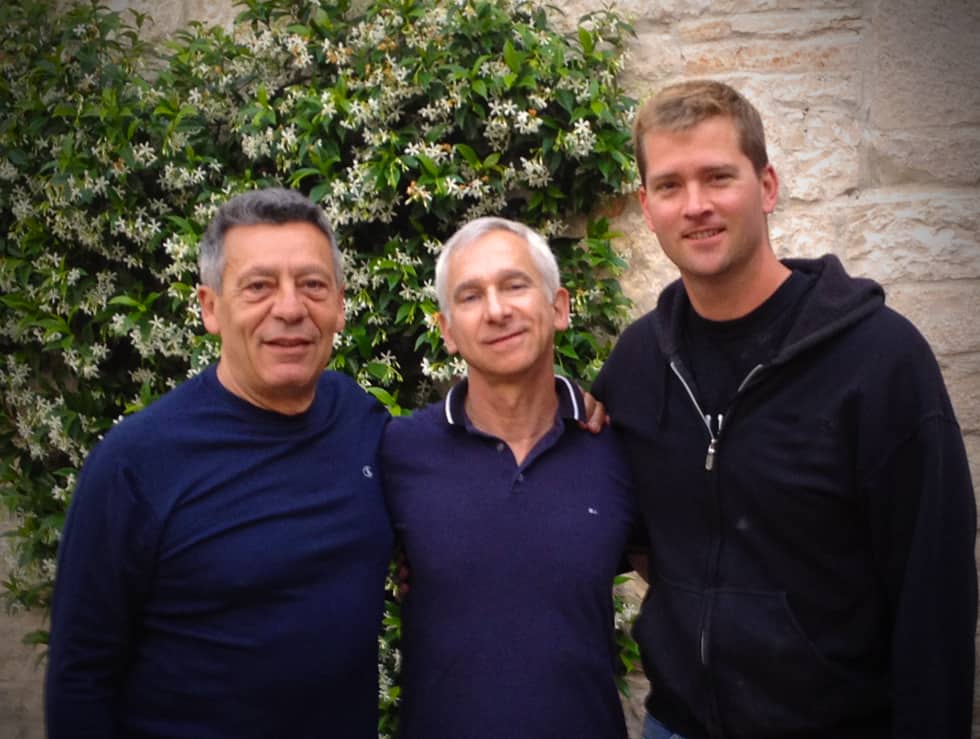 "I can't imagine a more perfect week in Italy than one spent with you in your home.  You've created such a special place, and your warmth, humor, hospitality, and insanely good cooking make an extraordinary week!" — Bob Tuschman, SVP Food Network and judge of Food Network Star
To the right is a video about another culture and culinary tour we hosted here at the villa.  It can give you more an idea of what the trip will be like and about the villa itself.
You can also see more picture and reviews of the villa by clicking the menu above.
Below is the itinerary for our Culture and Culinary Tour. We hope you join us!
You can also listen to our podcast on the tour which goes into much more depth.  You can check that out by clicking here.
Saturday: Bon Giorno! Welcome to Puglia!
Arrive at Villa Cappelli and prepare for a week of food and fun.
We recommend you schedule your flight through to the Bari airport or if you are arriving by train, you take the train to Barletta or Molfetta and then take the commuter train to Terlizzi. You will be picked up at either the airport or train station and whisked away to Villa Cappelli.
After settling into your room, a light lunch will be available for those arriving early enough. The afternoon will be free to explore the grounds and relax.
That night, you'll enjoy a welcome dinner — and your first cooking lesson if you like — and a limoncello lesson.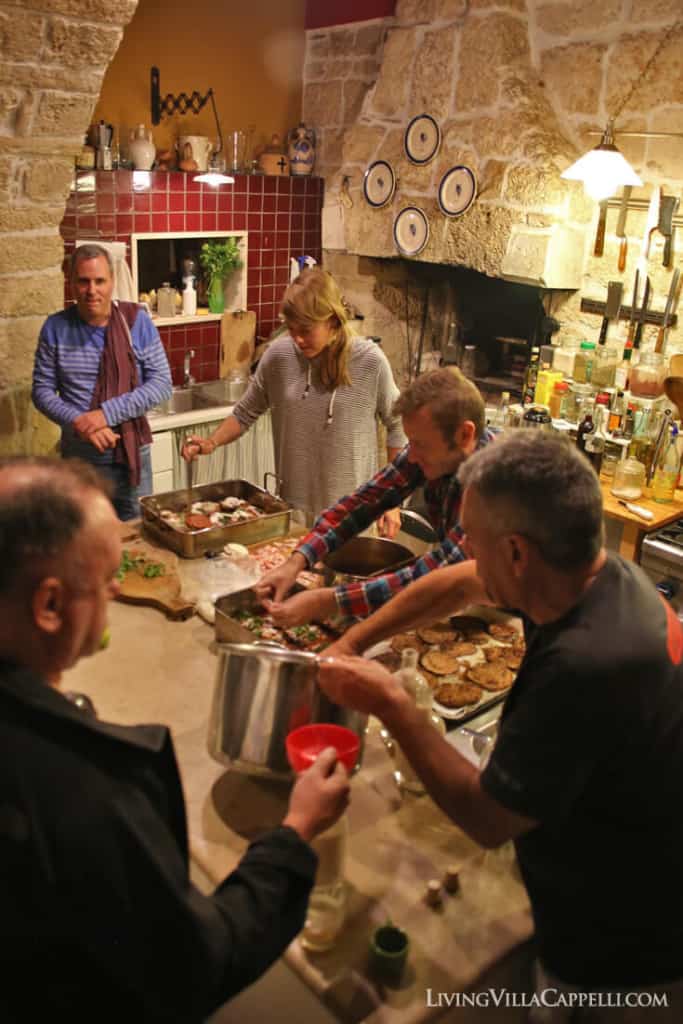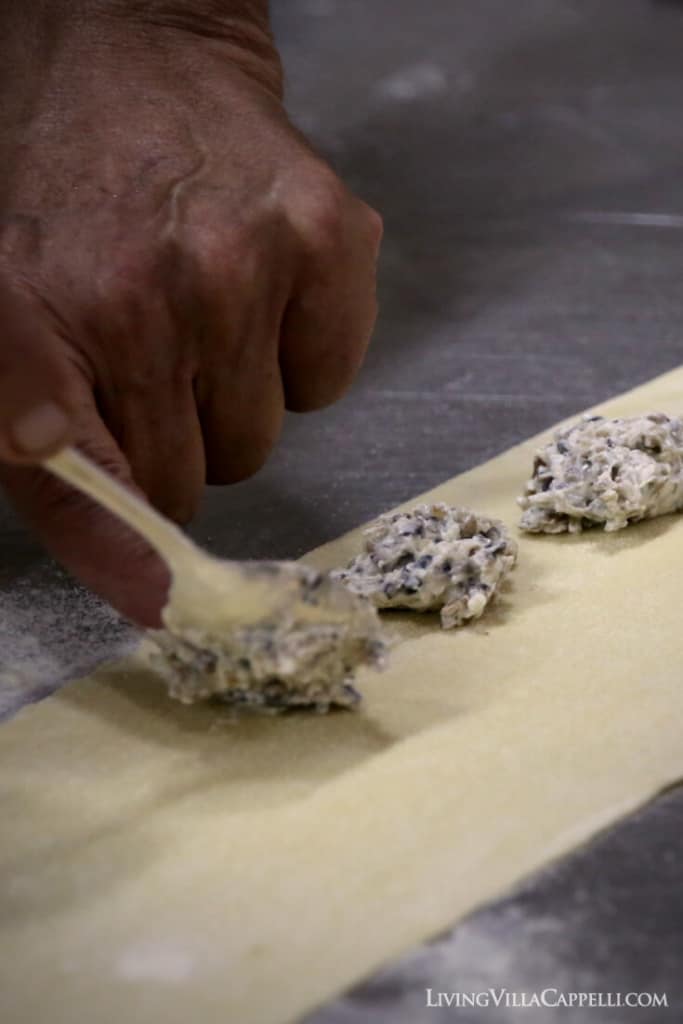 Sunday: A Foraging We Will Go
This morning, you'll head off to Castel del Monte, a UNESCO World Heritage Site featured on the back of the Euro penny. Built in the 13th century by the Swabian Emperor, Frederick II, Castel del Monte is perched atop a hill, overlooking all of Puglia and the Adriatic. The castle is featured in many myths and legends, including the Holy Grail.
After a tour of the castle, you'll head to some nearby fields for a lesson on foraging wild greens which we will cook up in the next couple of days.
After working up an appetite, you'll lunch a beautiful seafood restaurant that sits right on the Adriatic.
That night, we'll have a pasta making class at the villa. Since the pasta has to dry before we eat it, we'll head into Terlizzi that night for a dinner of local specialties.
Monday: Become an Italian!
This morning you'll head into Terlizzi to do some food shopping with Paul to purchase food for the next couple of days. You'll visit all his favorite vendors and shop like a local Italian.
Head to one shop for fresh vegetables, then check out a couple of butchers (one for beef, one for horse, one for pork, etc). Then, of course, you'll need fresh bread from the local baker. Oh, and you'll pick up some cheese made fresh that morning. And that's just a few of the stops.
Lunch will be a few of the local delicacies you find, along with the pasta we made the night before.
The afternoon is free to relax. Dinner is at the villa that night and as always, all those that wish to join in the cooking can.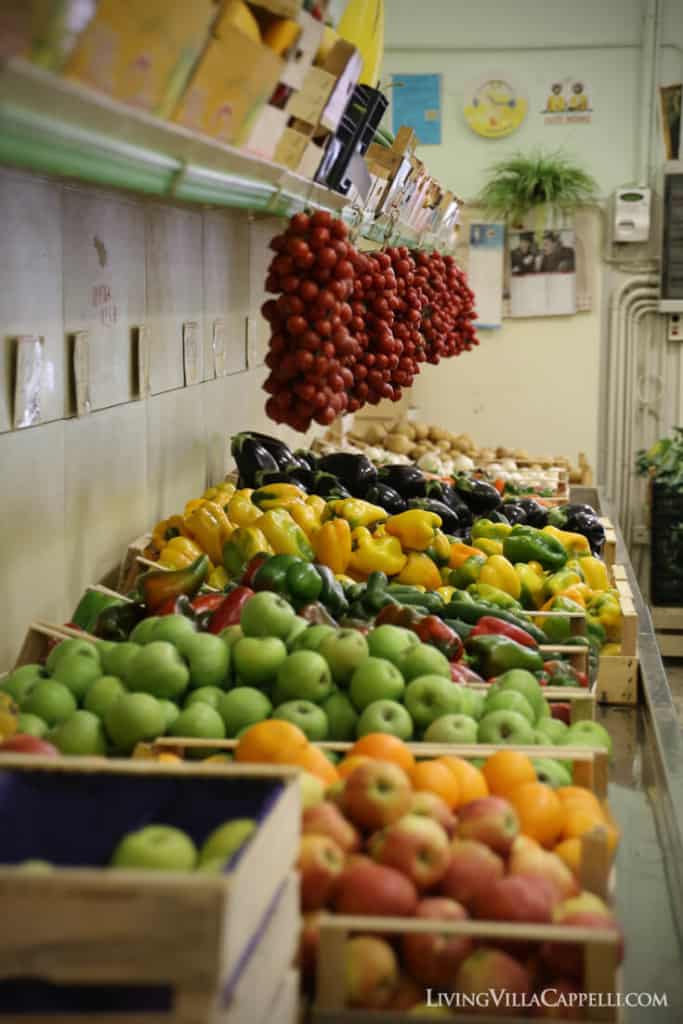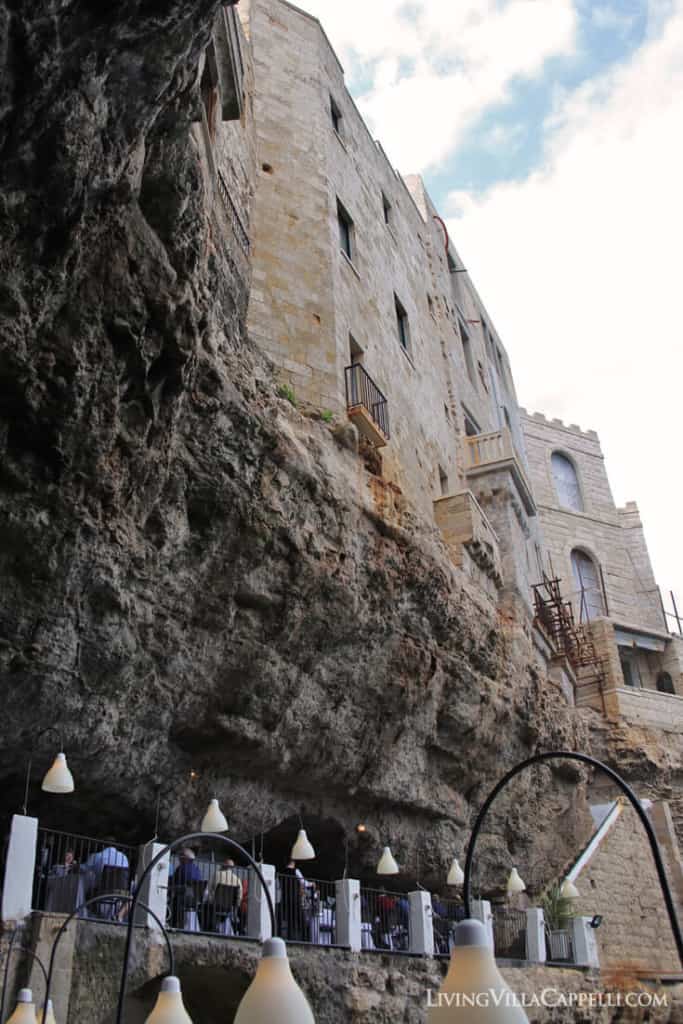 Tuesday: A Meal with a View
This morning, you'll enjoy a quick trip to Alberobello, a town famous for its trulli, which are stone buildings made without any mortar.  If you've ever seen a Puglian guidebook, these structures are often featured on the cover.
Next, you'll head off to Polignano a Mare, a truly gem of a town. You'll walk the winding ancient streets and enjoy the views from this amazing city that literally juts out into the sea.
You'll lunch at Grotta Palazzese, named one of the top ten restaurants with a view. The dining room sits right on the sea and is literally caves carved out of the rocks.
That night, you'll enjoy a short presentation about extra virgin olive oil production before a light dinner at the villa.
Wednesday: The Freshest Fish You've Ever Had
This morning you'll head to Bisceglie and explore the fresh fish market. The fish are literally still flopping in the baskets, caught just a short time ago.
After picking out what looks good at the market, you'll head back to the villa and help cook it up for lunch.
For those that are interested, you can take a quick ride to the Jatta museum in Ruvo di Puglia that afternoon. Being a ancient necropolis, Ruvo actually supplies many of the Grecian urns in museums throughout the world. That night, we'll head to dinner in Terlizzi.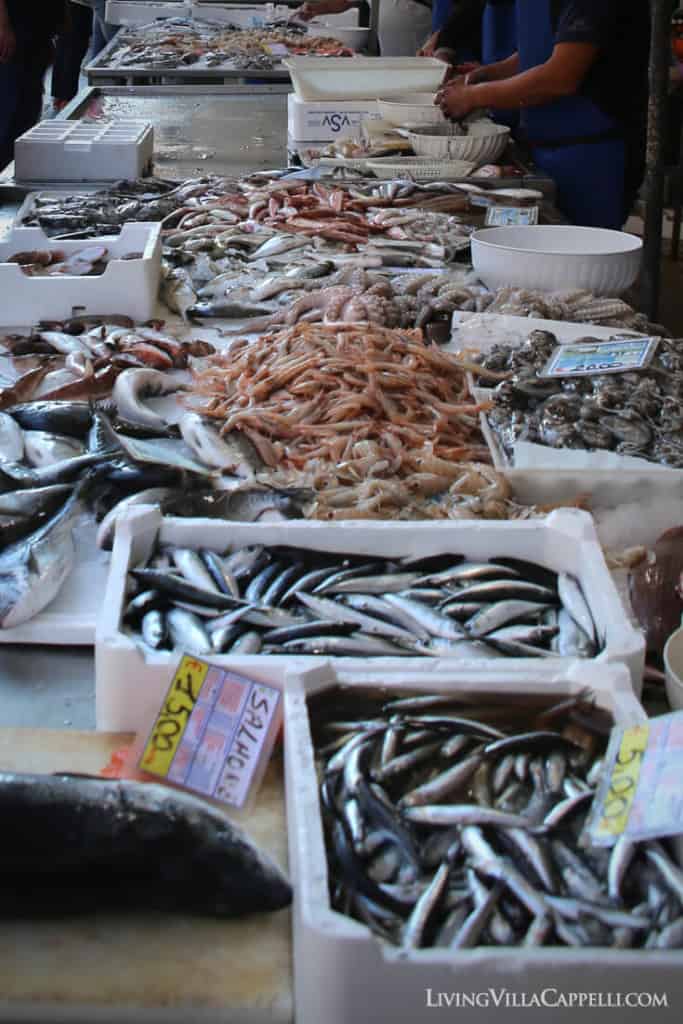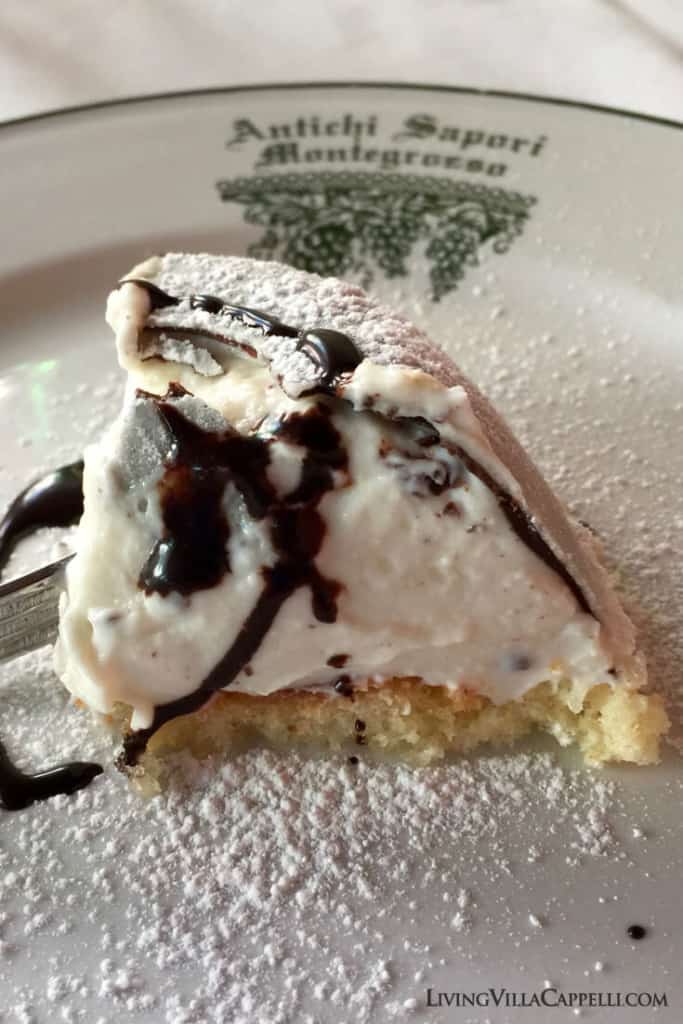 Thursday: A Meal to Remember
This morning you'll travel the seaside town of Trani. This charming town features a beautiful port and a giant cathedral that sits right on the sea. It's truly one of the most beautiful cities in Puglia.
Next, you'll travel back in time to 216 B.C. and the site of the Battle of Cannae, a major battle of the Second Punic War, near the town of Cannae. Here Hannibal decisively defeated a numerically superior army of the Roman Republic, and it is regarded as one of the greatest tactical feats in military history.
From Cannae, you'll lunch at the famous agriturismo Antichi Sapori and enjoy a truly special meal at a restaurant whose chef has won wide recognition.  It's a meal you'll never forget.
After a long lunch, you'll head back to the villa to relax. Dinner tonight will be something light at the villa.
Friday: OMG Matera!
Today you'll head to Matera, another amazing UNESCO World Heritage Site. This area dates back centuries, but is still occupied today by residents, shops, restaurants and even hotels that are built into the soft "tufa" rock.
You'll walk the ancient winding streets that are so well preserved that they have been used in many movies, including Mel Gibson's The Passion of the Christ and the recent Ben Hur. Lunch will be in a local restaurant before heading back to the villa.
Tonight, at the farewell dinner, you get to be a master pizza chef! Roll out your own crust, select your favorite toppings, and cook it up in the villa's own ancient wood-burning pizza oven.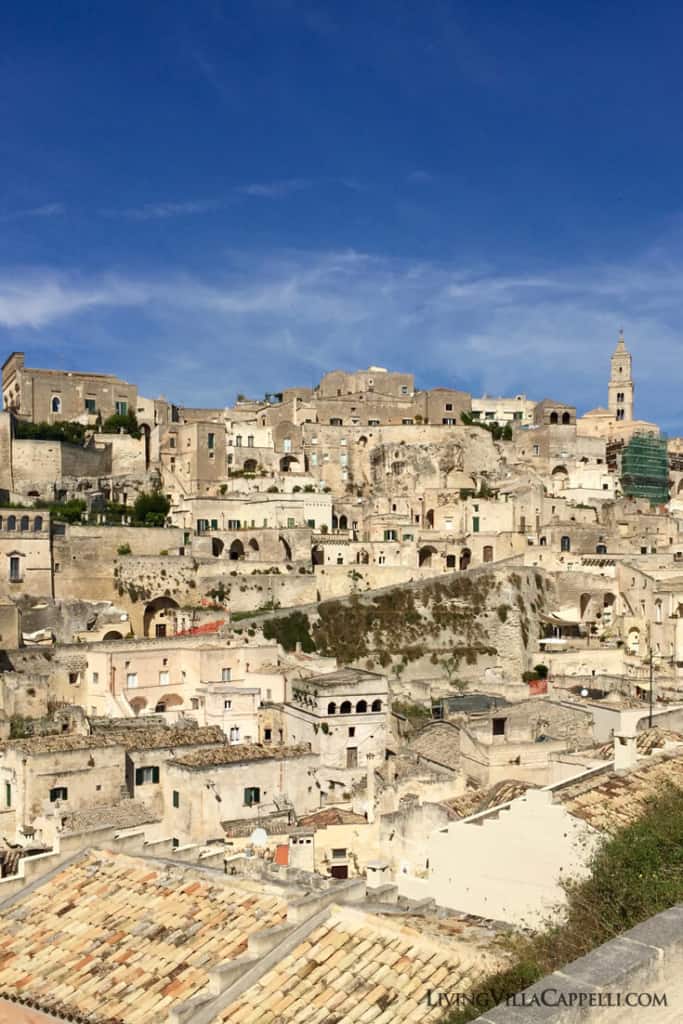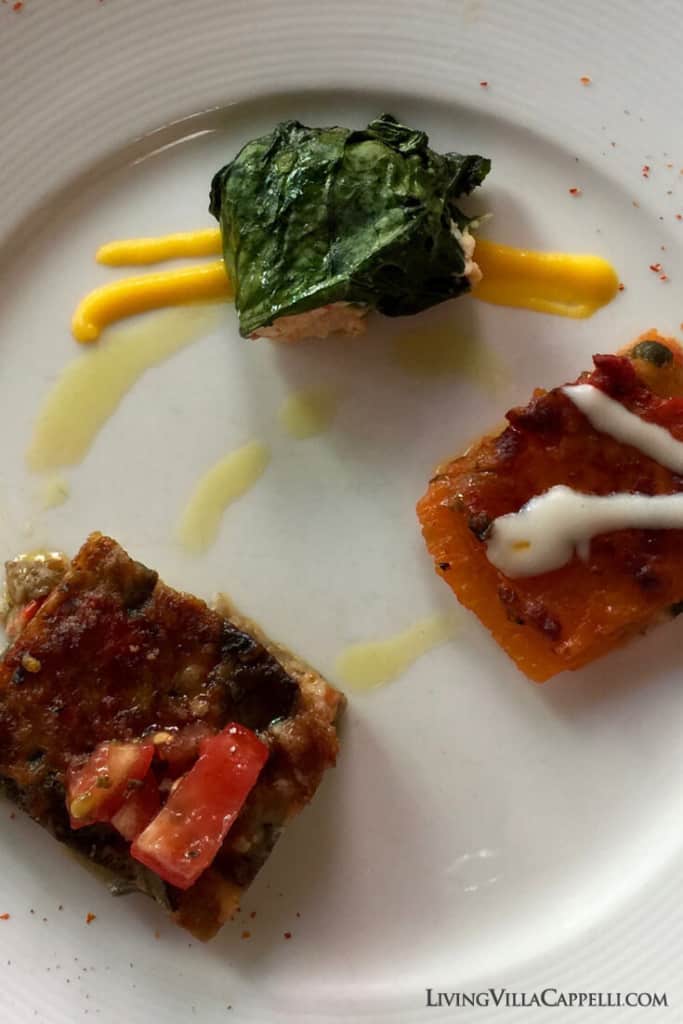 Saturday: Arrivederci! (See you soon!)
Today, you'll unfortunately have to say goodbye to Puglia and all your new friends. Transfers will be available for those heading to the airport of train stations.   But it's not "goodbye" as we know we'll see you again!
Included:
Breakfast will be served every morning, consisting of homemade yogurt, cereal, bread, pastries, homemade Villa Cappelli conserves, fruit, coffee, tea and freshly-squeezed juice
Every meal at the villa will include Villa Cappelli wine and after-dinner liquors
There is also a complimentary cocktail time every night
All transportation, meals listed on the itinerary, and entrance to any tourist sights
Not included:
Any souvenirs or other purchases made during your trip
Any meals or snacks you choose to have on your own not listed in the itinerary
Join us!
Sign up before December 31 for a 10% early bird discount!
Only €1775 €1597 per person for the all-inclusive week.  
If you are single and would like a private room, there is a €400 €360 single supplement.
Enter your name and email, and we'll get the process started.
If you have any questions, just email us at [email protected]
Price includes: Lodging for 7 nights in double occupancy room at Villa Cappelli (some rooms share a bathroom though we are hoping to eliminate that issue before the first tour); Limited single rooms are available for a single supplement; All meals listed in the itinerary; Transfer from Bari Airport or Terlizzi or Molfetta train stations on arrival and departure days; any entrance fees and guide fees; transportation to and from events listed in the itinerary.
Price does not include:  Air or other transportation costs to and from Bari, Italy or nearby towns; personal items such as souvenirs, snacks, faxes, telephone calls; admissions not described as included in the itinerary; gratuities for guides.
"Thank you all for an awesome week.  The food was marvelous. The sights were breathtaking.  Many of our friends were just in awe when they saw our photos of food and outings."  — Brian C., Alaska
"Thanks for an amazing trip!  Loved getting to eat, drink, and cook so many delicious things.  It was great to spend a week feeling like we were part of the family." — Chris H., Puerto Rico
"The food, drinks, sights — all exceeded my expectations.  You provide the perfect setting and then make it even more perfect by being the greatest hosts.  I hope to make this an annual trip!"  — Caroline T., Utah
"Everything was perfect — beds, food, tours, geniune hospitatlity.  An experience I will never forget!!!  I want to come back soon." — Judy T., New Hampshire